Almond Joy packaging is a little joyless. To help the brand better live up to its name, we redesigned its packaging to be more energetic and organic, leaning on an expressive wordmark and simpler, more refined colors.
a new motto

Flipping to the back of the bar reveals our new mantra for Almond Joy, as well as an almond sticker that has a unique affirmation for people to paste wherever they want.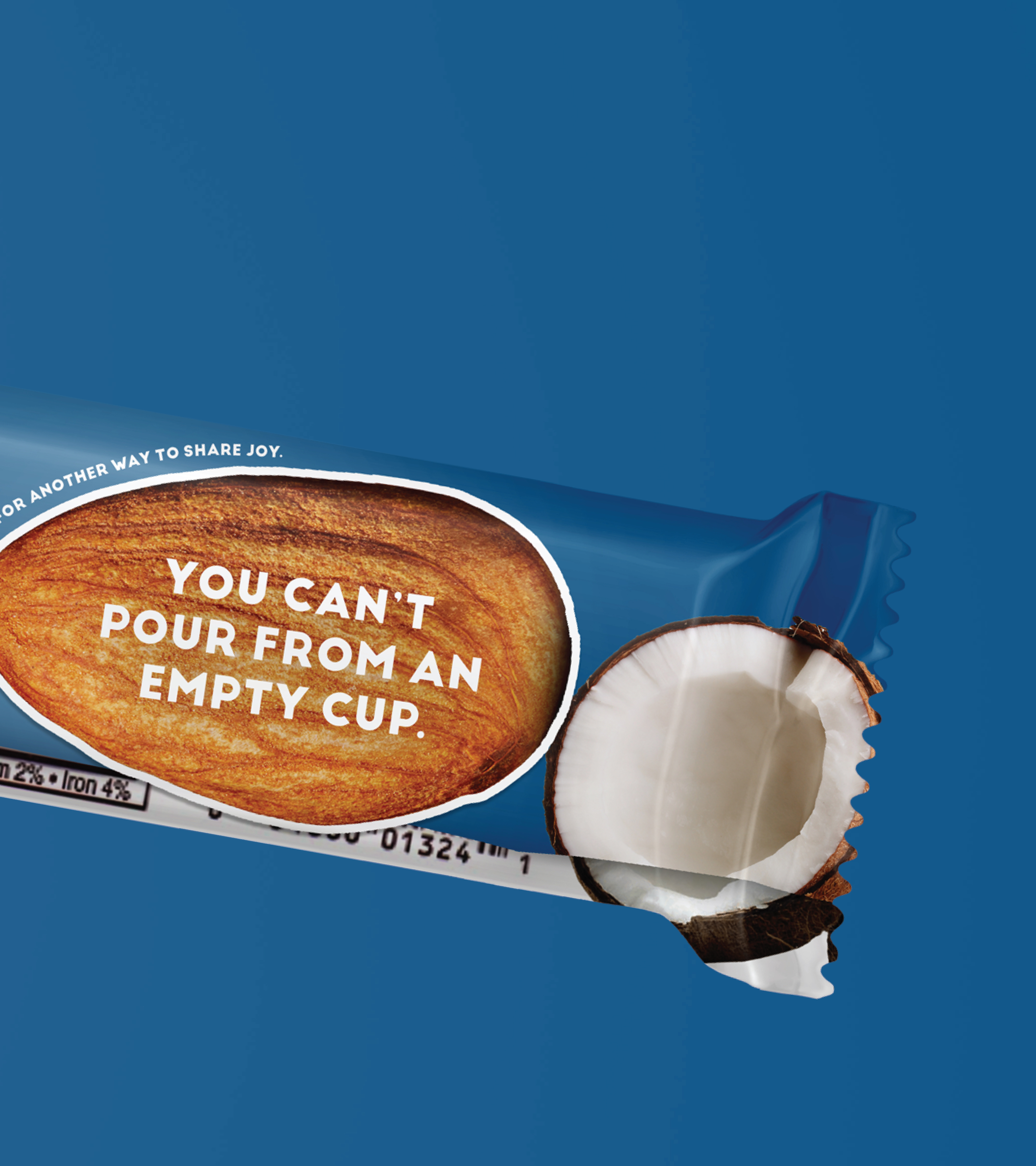 another way to share

Underneath every sticker is a way to provide joy to others.


outdoor campaign
almond joy comes packaged with two pieces because we know that joy is always better with others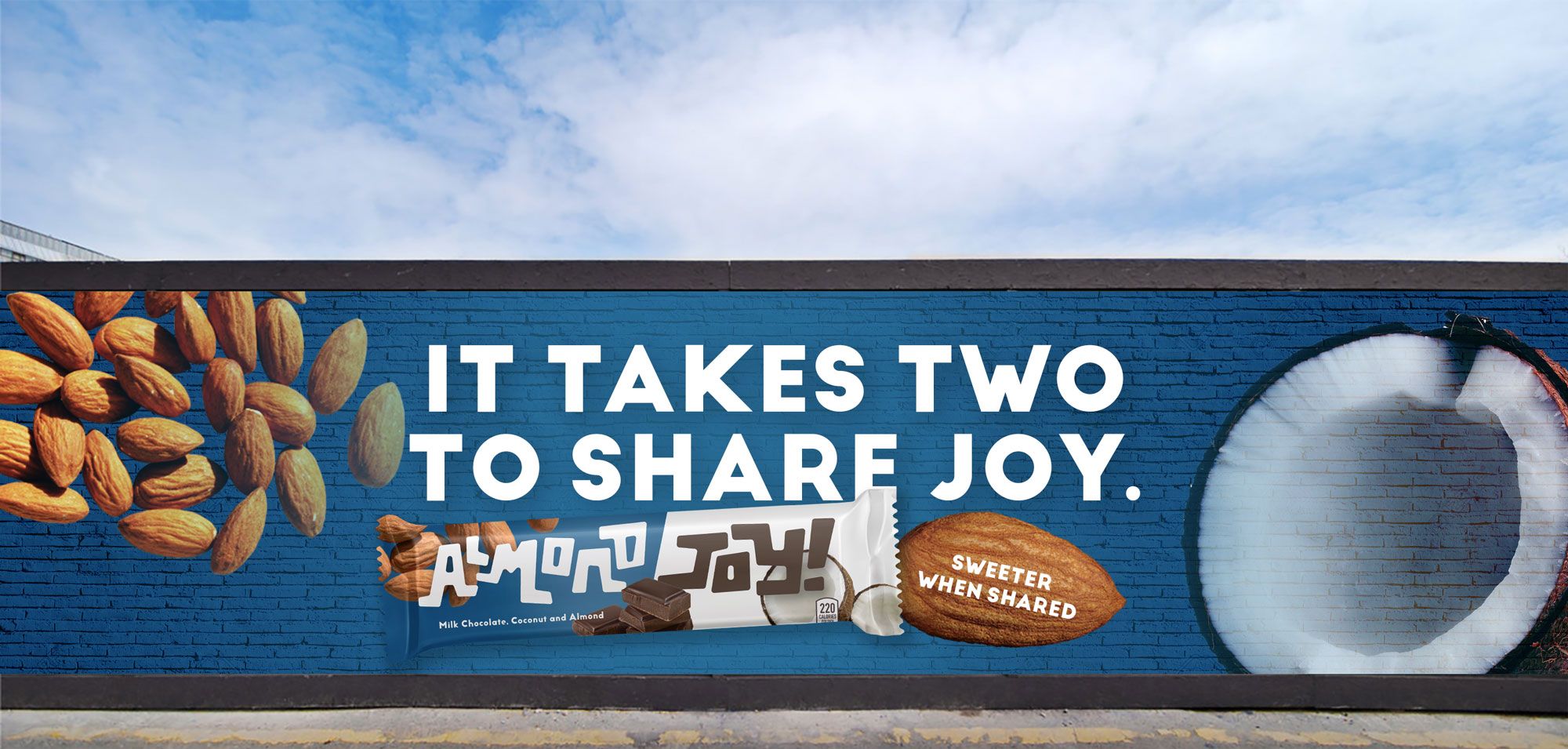 Co-Art Director: Shannon Winter
Co-Art Director & Writer: Nod McFall