Kraft Mac & Cheese
We gave people the chance to send some much-needed comfort and affection to the people they care about the most, in the cheesiest way possible—by sending noods (not nudes).

This integrated campaign centered on a website where people could send noods (free Kraft Macaroni and Cheese) to someone they love. I was able to contribute by designing and animating assets to be displayed on dating apps in addition to Kraft's social channels. We also created a bunch of stickers for would-be nood senders to share with their friends and family, naturally.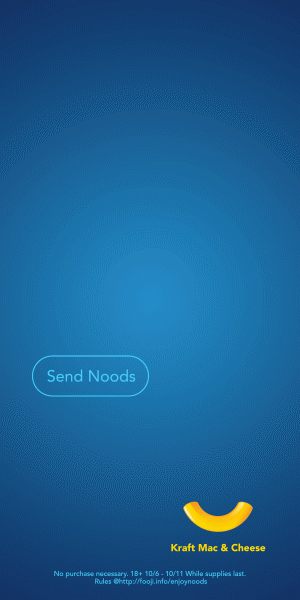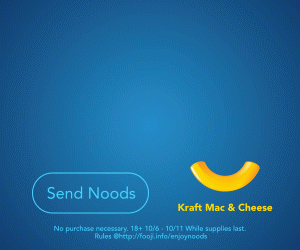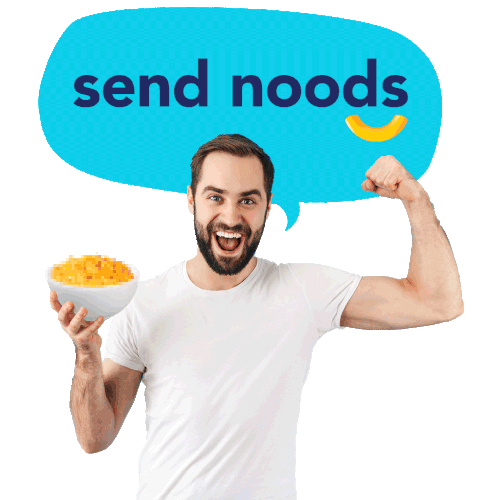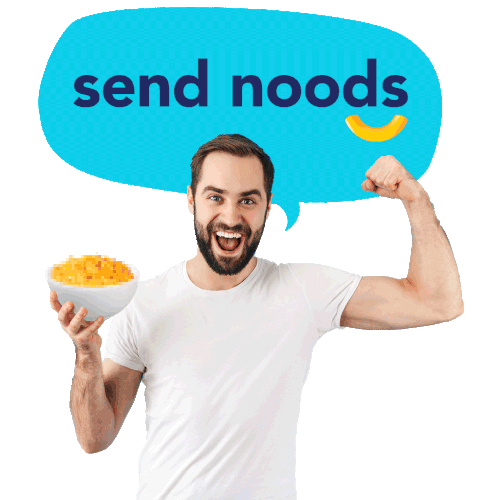 Produced under Bianca Guimaraes and Kevin Mulroy at Mischief USA. We angered a lot of qanon moms on this one, who caused enough stink for our noods to be featured on The Late Show with Stephen Colbert.