OkCupid
We found that OkCupid users who indicate that they vote or intend to vote are 85% more likely to receive messages and 63% more likely to find a match. So we took to the streets and even the seas, encouraging potential lovers to become #VILFs, because there's nothing sexier than civic duty.

For this campaign, I was responsible the design and animation for all social, out of home, some headlines and incidental assets below.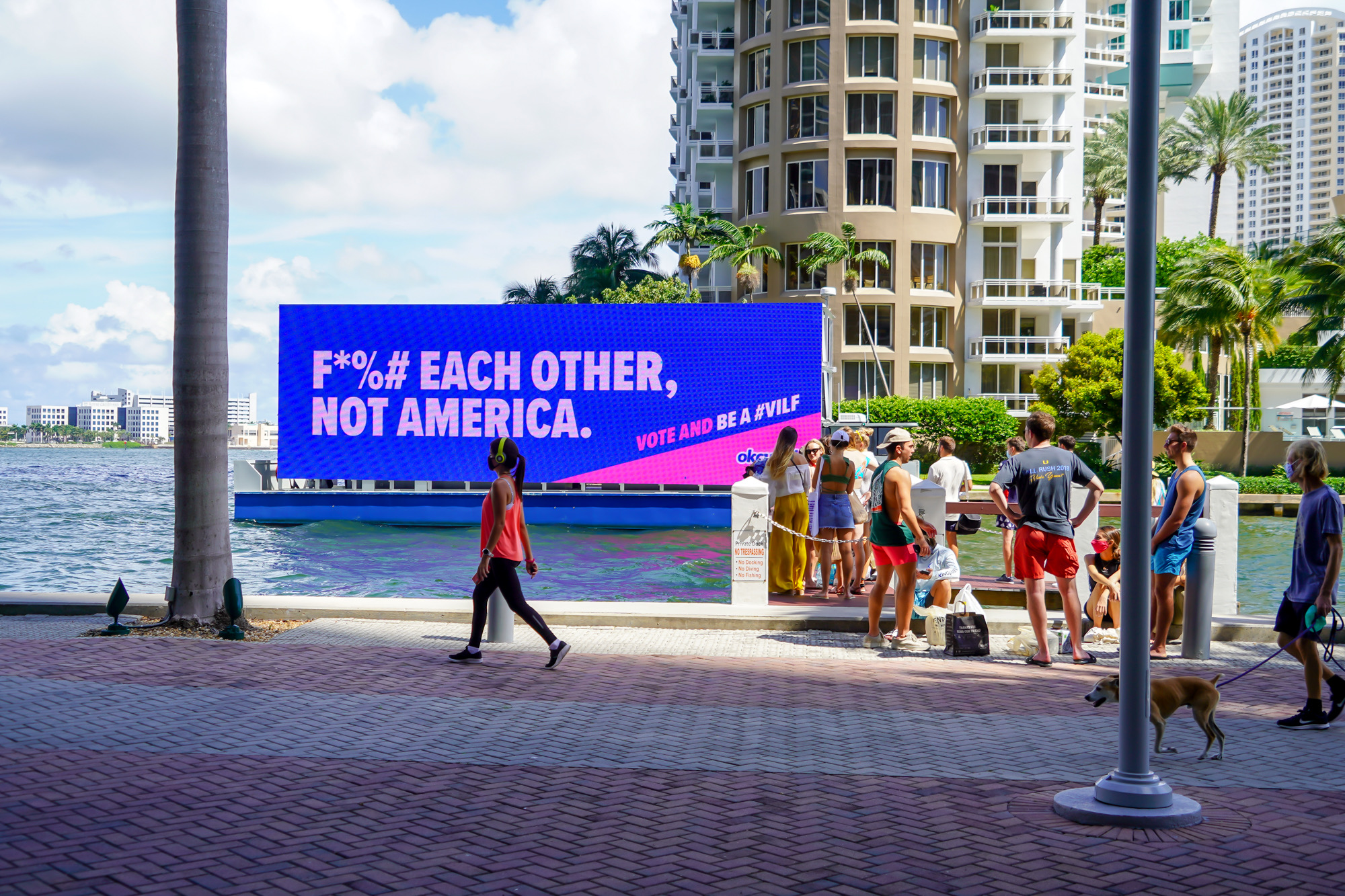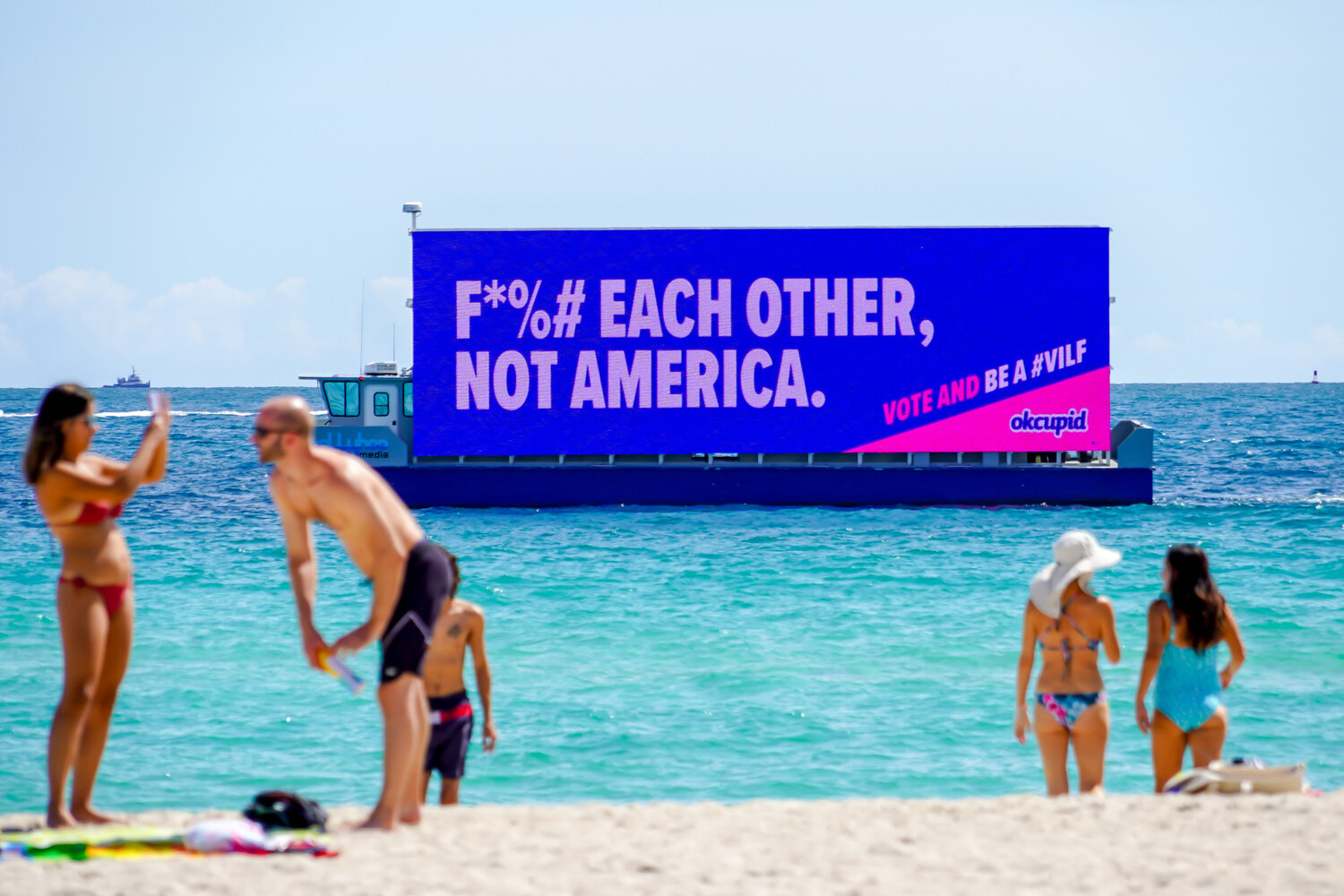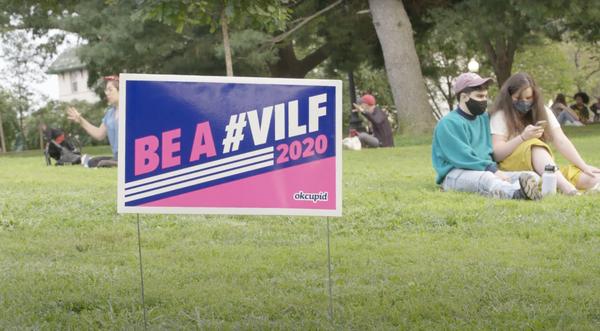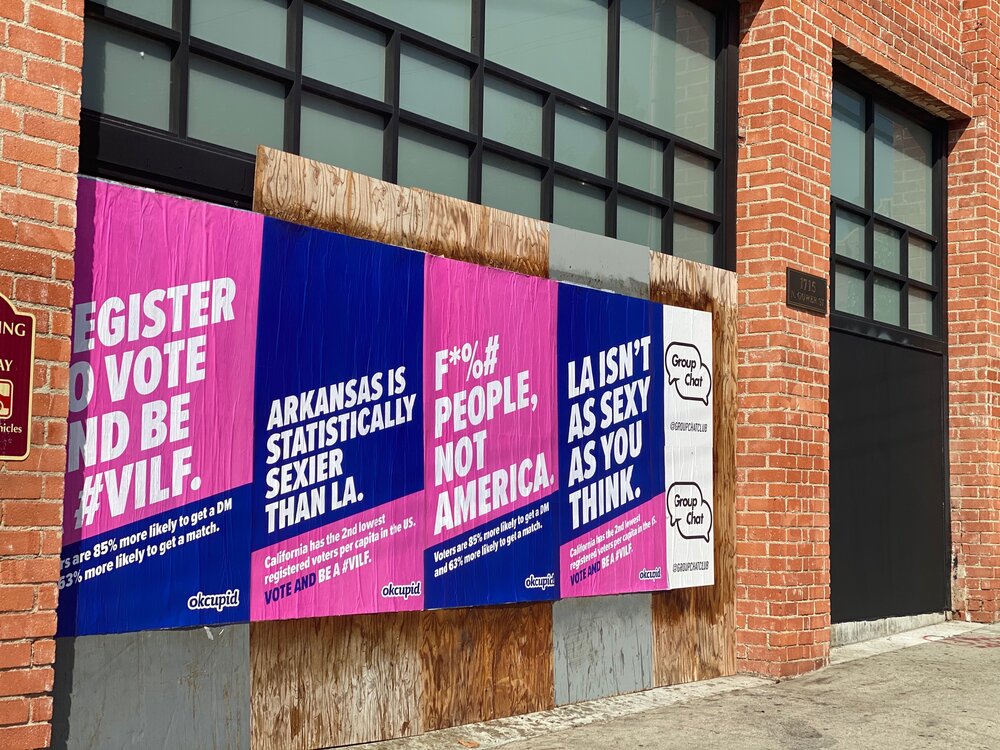 For this campaign, I worked under the supervision of Bianca Guimara
es at Mischief USA.