Good ol greeting co!
I recently started a greeting card business because I received a post card in the mail from someone would become the best thing that happened to me that year. At the end of the card, this special someone wrote—

"I'm so happy the algorithms lead me to you."
Role
Small Business Owner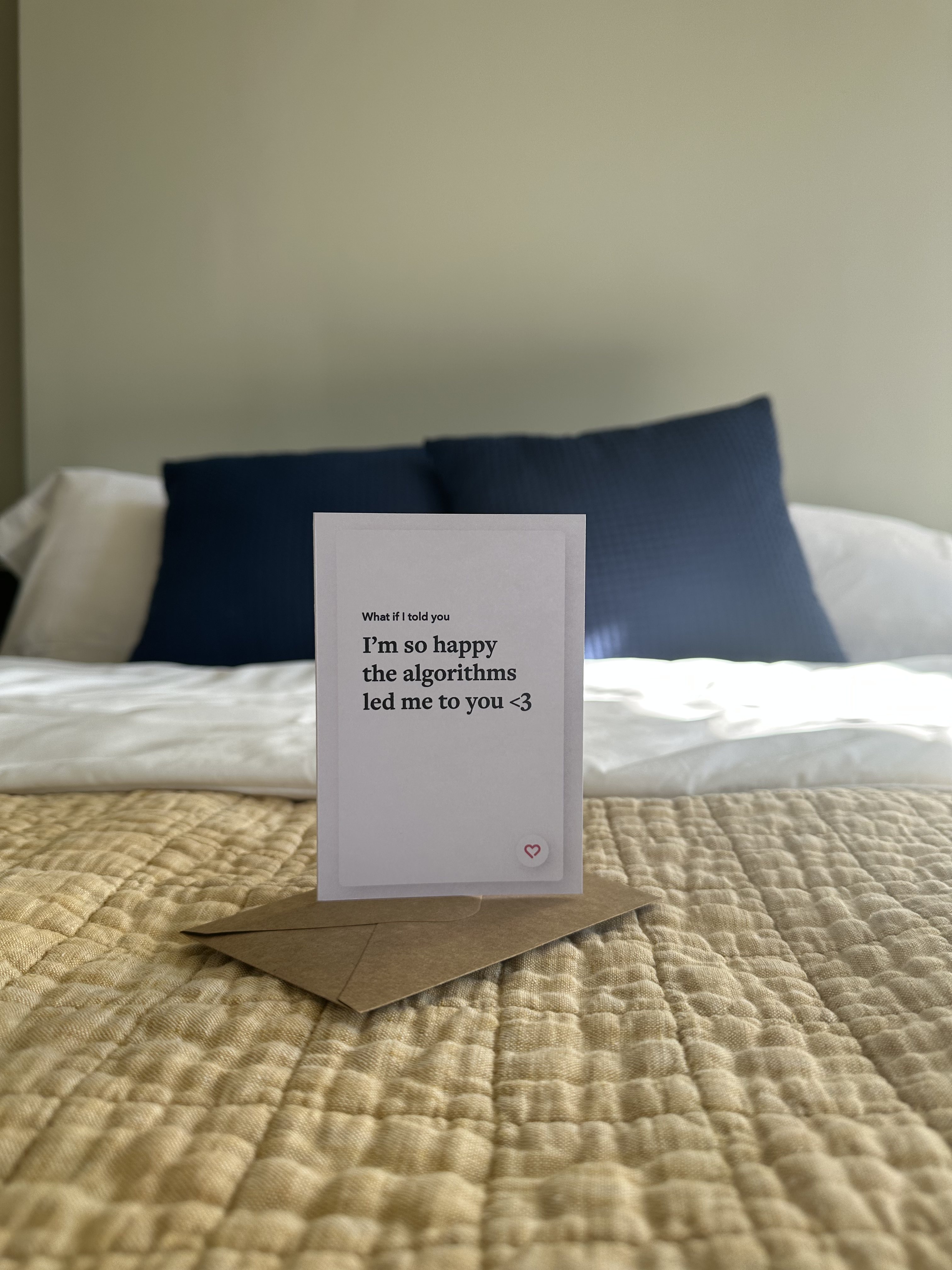 Of course, realizing that many online dating algorithms have led many happy couples to one another, I realized I wanted to help these app-crossed lovers express how much they mean to each other with dating app-inspired cards.
Buy one for you and your boo at
goodolgreeting.com︎︎︎
Proceeds benefit exactly one simp: myself. >:)